THE BEST PROGRAMS FOR THE BEST IDEAS
Pre incubation program recognises the brightest of ideas and helps create Proof-of-concept, without having to set up a company.
This program entitles pre incubatees to access best-in-class infrastructure, labs and mentoring support.
This program enbles smooth movement into the next level, of turning into an INCeNSE incubatee.
The incubation program is offered to deep science and nano technology start-ups. The incubatees can dip generously into an ecosystem of highly curated advisors and mentors, peer collaborators and subject experts.
The best of infrastructure (workspace, meeting rooms, labs, broadband, telephone, IP support, mentors etc.) is offered for the first twelve months. To deserving incubatees, access to CeNSE facilities is provided at special rates, even beyond the first year.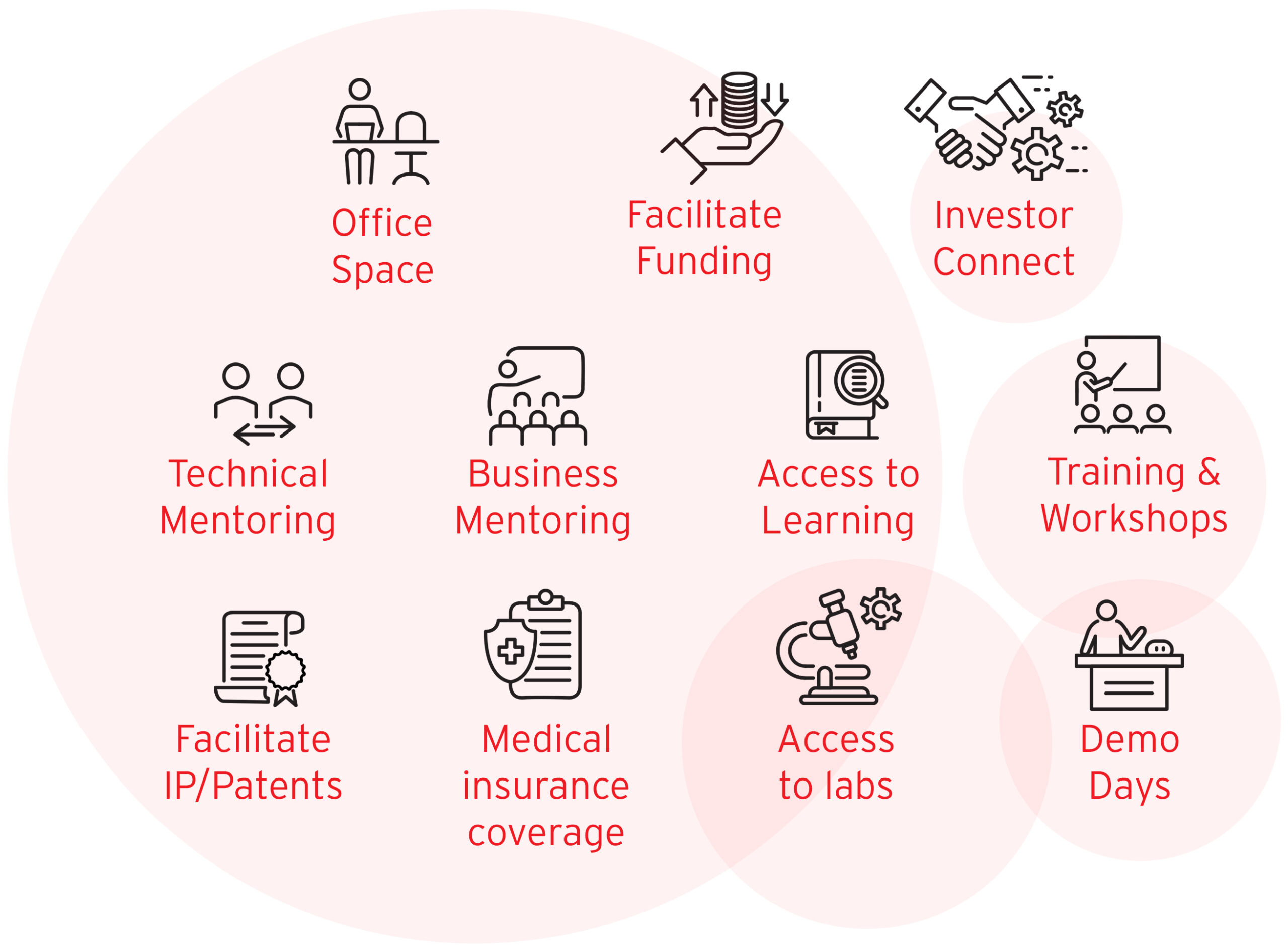 HOW TO GET INCUBATED AT INCeNSE?
To get incubated at INCeNSE: Share your ideas, business plan and
Basic Proof of Concept (PoC) or technology brief
Technology
Team
The business model
To apply for incubation Click here
This is 3-step process (please refer to the flow-diagram)
Expression of Interest
In this step applicant(s) share preliminary information about the founding team, problem they are trying to solve, beneficiaries of their solution, role of technology in the proposed solution indicating why they want to be incubated at INCeNSE. These details are reviewed by INCeNSE team to determine whether to proceed with the next step of technical/IP due diligence.
Technical/IP Due Diligence
In this step, technical expert identified by the INCeNSE team will connect with the applicant(s) to evaluate the technical feasibility of the proposal. Based on the expert feedback, INCeNSE team will determine whether to proceed with the next step of review by the selection committee
Review by Selection Committee
At this stage, applicant will provide more details about startup, technical, financial and other information. This information together with the presentation by the applicant to the selection committee will be used in providing the scoring for final evaluation to determine the suitability for incubation @INCeNSE
Team & their entrepreneurial quotient
Problem being solved & its impact
Uniqueness & criticality of technology
Target customer segments & benefits
Understanding of competition & markets
Clarity on business model & commercialization pathways
Grasp of finance & compliance with an appreciation of risks involved
PROCESS FLOW
FROM APPLICATION TO INCUBATION